The Quantum Spark Next Generation Firewalls for small and medium size businesses, feature best-in-class threat protection, are easy to deploy and manage, and integrate communication and security into an "all in one" security gateway solution.
Quantum Spark security gateways provide protection for businesses with one to 500 employees, and can be easily managed from a web portal and from a mobile app.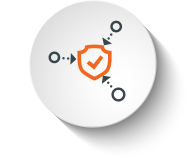 Protection from Every Threat
Up to 2 Gbps threat prevention performance; always up to date protection from every threat including malware, phishing, and ransomware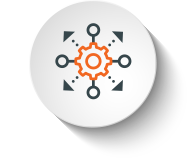 Easy to Deploy and Manage
Out-of-box Zero Touch provisioning, simple mobile app for threat mitigation on the go, and easy to use management and reporting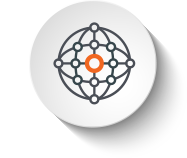 "All in One"    Solution
Combining Security & optimized internet connectivity; Wi-Fi, GbE, VDSL, & 4G LTE, performance-based routing
Protecting SMB from Every Threat

The Quantum Spark line of security gateways provide protection from every known and unknown threats to SMBs.
Next Generation Firewall
IPSec VPN & SSL-VPN
Application Control & Web Filtering
Intrusion Prevention
Antivirus
Anti-Bot
Anti-Spam
SandBlast Threat Emulation
Easy Deployment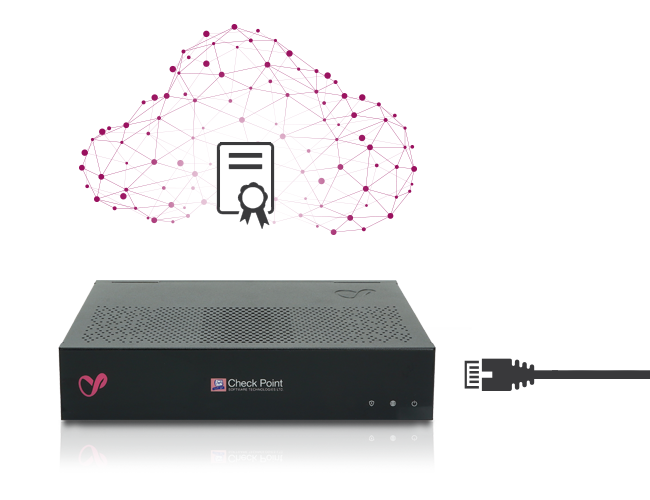 Full protection in 60 seconds
No need for an on-site technician – plug it in, turn it on, and you're done
Manage Your Security from a Single Screen
A Simple Web UI
Automated threat management
Can be managed locally or centrally
Enable flexible control with policy layers
Automatic device recognition and discovery
Service providers can manage 50,000 gateway instances from a single UI, increasing productivity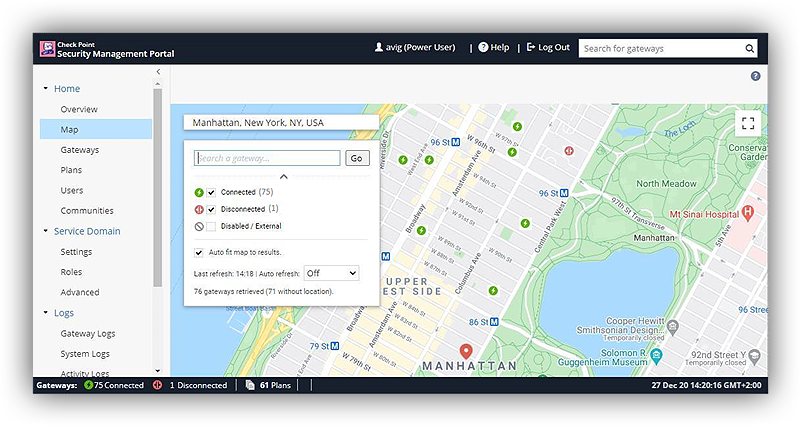 All in One Communication and
Threat Prevention Security Gateway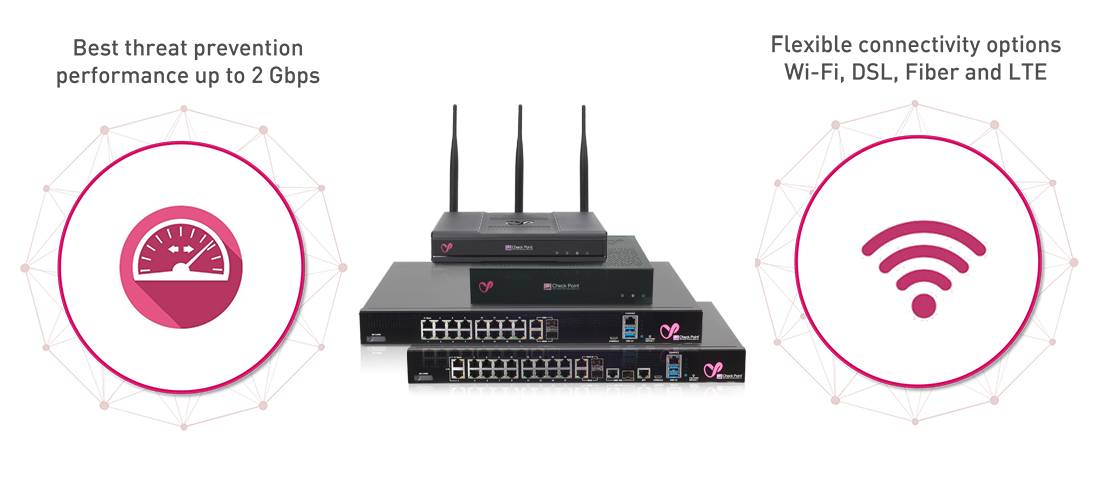 Leading Edge Communications Support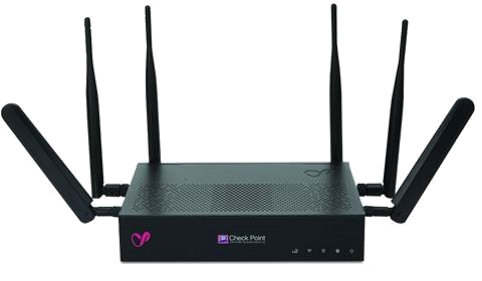 Broad support including Wi-Fi, Fiber, GbE, VDSL, & 4G LTE with performance-based routing
Supports multiple ISPs to select the best
internet connectivity option for each application
Integrated quality of service monitors each link delivering guaranteed bandwidth per service or application
Redundancy for high availability
Quantum Spark Family of Next Generation Firewalls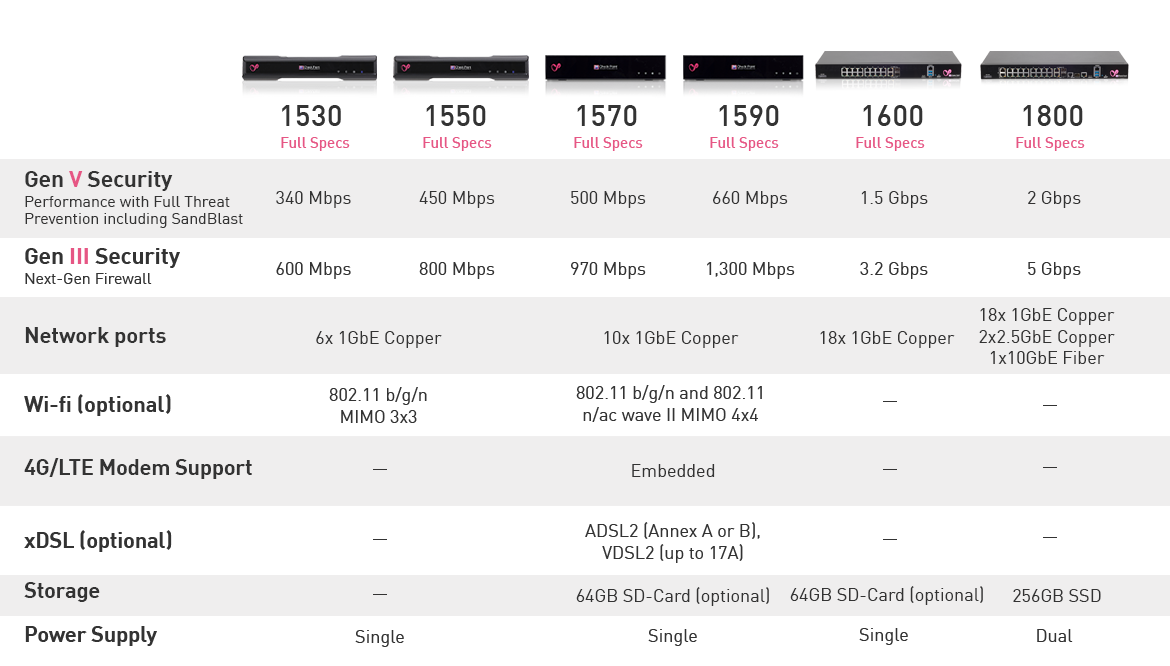 Network Security Extended to SMB Employees
Protect all laptops and PCs against threats such as malware, ransomware and phishing with Check Point endpoint and mobile protection
Keep all your smartphones secure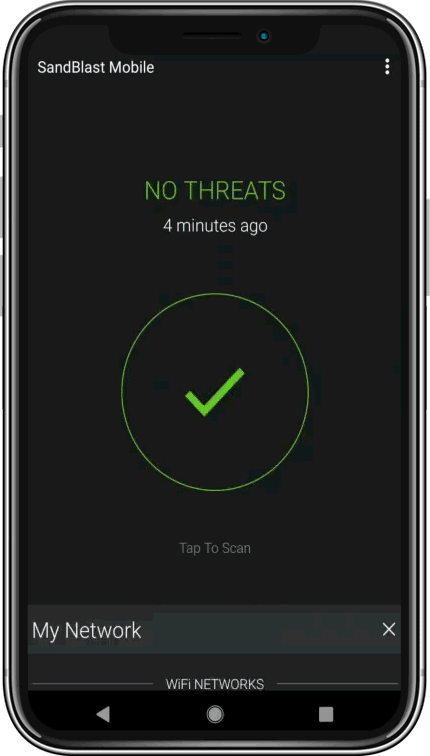 Protect all laptops and PCs