Real-time security for continuous assurance and visibility over your cloud infrastructure
You are already well on your way in the world of cloud, with more of your teams using cloud infrastructure services and developing cloud-native applications. However, it's been a steep learning curve for your cloud architects and developers. You may now be faced with misconfigurations and risks, as security may not have been well thought out in the rush to innovation, leaving gaps in protection, compliance, and visibility.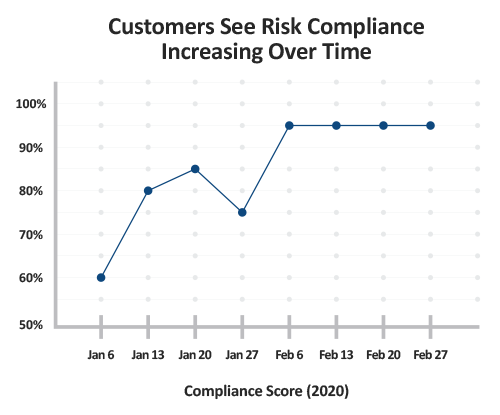 Gain assurance
Be confident your cloud infrastructure is configured and compliant to grow and scale your business safely and securely.
Central visibility and real-time monitoring of your entire cloud infrastructure

Auto-check across 600+ cloud infrastructure configuration best practices across 70+ services from AWS and Microsoft® Azure™

Leverage the AWS Well-Architected Framework, PCI, HIPAA, NIST, GDPR, and CIS

Step-by-step remediation rules with self-healing for 70+ controls
More visibility
With so many cloud services available and running in your organization, it is crucial to have real-time, simple visibility into the security, compliance, and governance vulnerabilities within your cloud infrastructure. Conformity gives you that visibility and alerts you to the violations you are unknowingly committing — with just a click of a button.
Full visibility of the entire cloud infrastructure through a single-pane-of-glass dashboard

Continuous checks against compliance standards and security best practices

Extensive reporting allows users to report on any filter — AWS service, rule type, date, and more

Fast remediation, peace of mind
It is one thing to have the ability to see and detect misconfigurations. It's another to be able to remediate them. Conformity's Knowledge Base gives your teams the power to quickly resolve vulnerabilities with step-by-step remediation guides that cover 600+ out-of-the-box rules that map to industry compliance standards and security best practices. With self-healing capabilities, your teams are free to shift their focus from performing manual audits to innovating for the future.
Proactive prevention and automation
Now that you have visibility into your cloud environments, you'll quickly realize the value of shifting security and compliance to the earliest phase of your CI/CD pipeline.
With our AWS CloudFormation Template Scanner, templates can instantly be run through the Conformity API during the coding process. This will enable automated, proactive prevention of vulnerabilities and gives you peace of mind that the code moving into your cloud infrastructure is fully compliant.
For inquiries, email us at info@agdatacom.com
Source: https://www.trendmicro.com/en_ph/business/products/hybrid-cloud/cloud-operational-excellence.html