Automate Routine Business Processes. Stay Ahead Of The Competition
Are you looking to improve your routine business workflows? How do you disseminate information speedily and effectively?
With a shrinking workforce and technology-driven automation, it is vital that businesses automate routine business processes to stay competitive. Our Business Process Automation solution helps you to automate your daily routine business tasks, improving workflow and freeing up personnel to focus on delivering higher value to customers.
By sending real-time SMS notifications to their customers, companies gain a competitive advantage by sending messages to improve business processes and retrieving real-time responses to help close transactions. You can deploy 2-way SMS in many different ways in your business processes to remain responsive to your customers and become more efficient and competitive.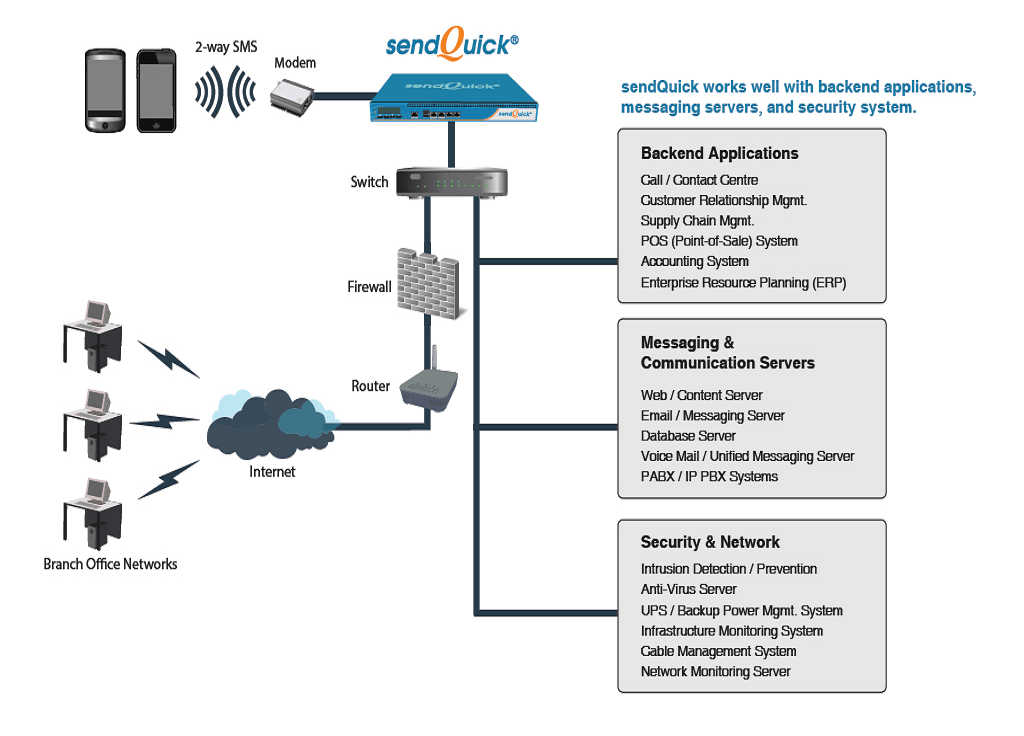 Depending on your organization's needs, TalariaX offers sendQuick Enterprise and sendQuick Entera for Enterprise Messaging. Two-Way Messaging increases interactivity with improved turnaround time.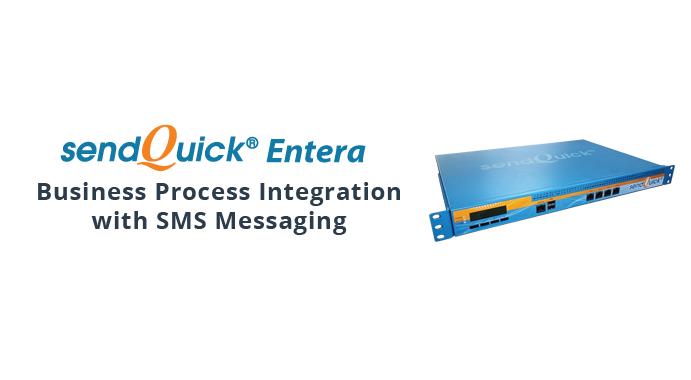 sendQuick Entera
Build-in Address Book & Shift (roster) management
Monitor with PING, Port & URL check for system downtime alerts
sendQuick Enterprise
Web-based messaging system for unlimited users and application license…
Easy integration to backend applications (API) Easy integration using …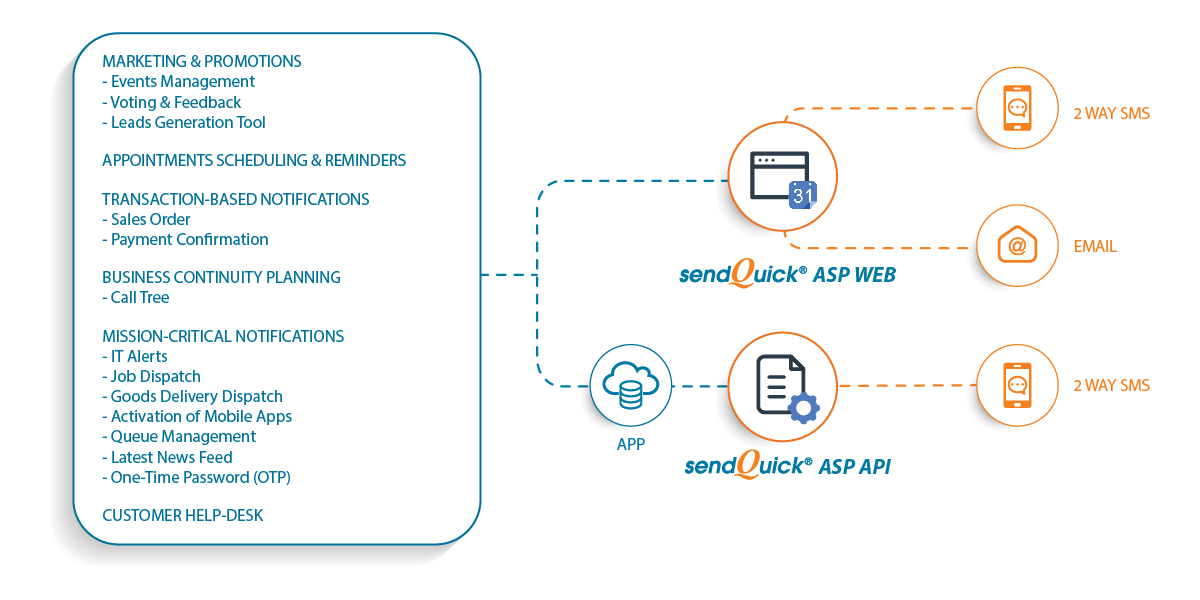 sendQuick ASP
2-way messaging (Long Code, Short Code and Modem Hosting)
Web broadcast and API (HTTP / SMTP and other languages available upon …
sendQuick Automated Call Tree
Allow configuration to meet different businesses' structural needs
Unlimited users and administrators to grant different levels of access…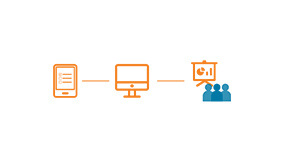 sendQuick Voting and Feedback
Allow participants to vote for multiple answers to a question
Reports available for download
For inquiries, email us at info@agdatacom.com
Source: https://www.talariax.com/products_cat/business-process-automation/